BACB with an award for "The Greenest Bank of Bulgaria"
Bulgarian- American Credit Bank has won the prize for the greenest bank of 2019. The award was given out by b2b Media in the contest for "The Greenest Companies in Bulgaria". The 9th edition of the prestigious green awards was held at Best Western Premier Hotel on the 7th of June. Each year B2b Media ranks every applied company, situated in Bulgaria, by 9 key criteria such as sustainable policies, initiatives and green projects.
BACB, for a second consecutive year, has won first place in the category "Bank sector" for: supporting ecologically oriented projects such as financing the leasing of 60 gas buses to relieve Sofia's air pollution, supporting Bulgarian agricultural producers and applying green policies into our everyday work process , which optimize energy consumption, transportation and stationary expenses, thus benefiting the environment. The bank, in cooperation with Foundation "Credo Bonum", has taken part in many green and sustainable initiatives such as "Parking day", "Open Space Office" and "Books for waste".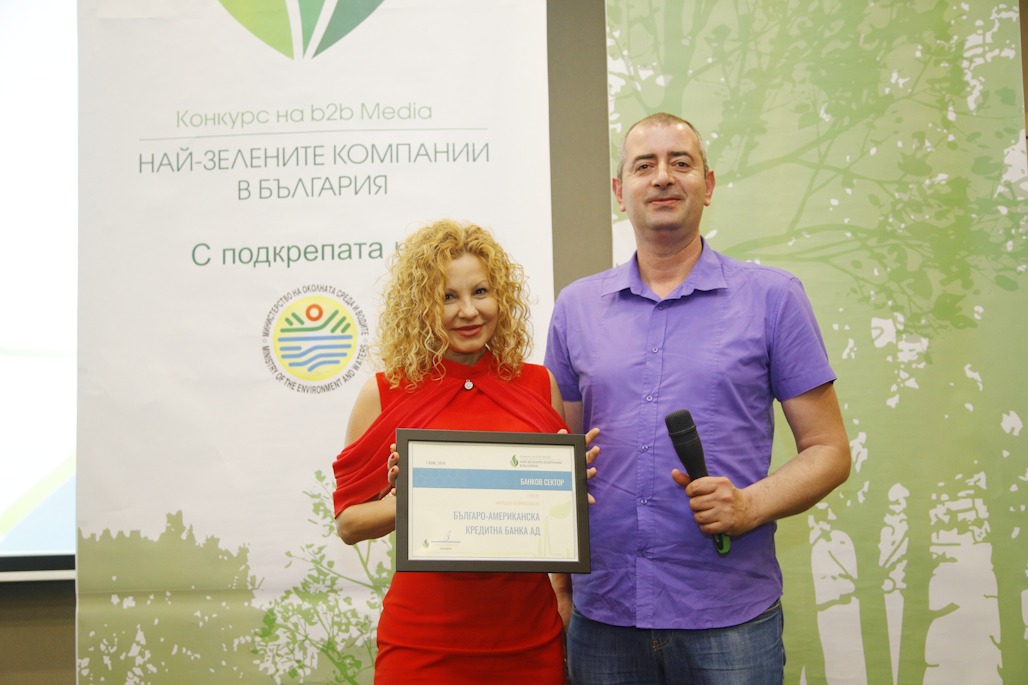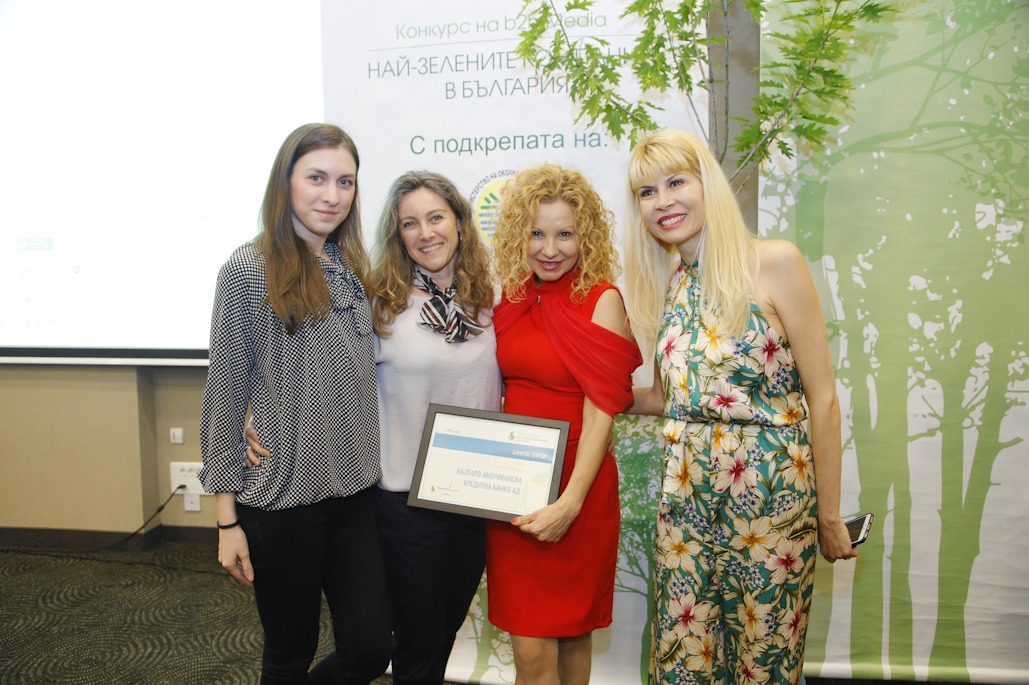 The award for "The Greenest Bank of Bulgaria" motivates us to reach further and to strive for harmony and balance between being "green" and applying innovative banking technology as well as meeting our client's needs. We believe that through our green strategy we can create a better outlook for the world of tomorrow.