BACB awarded for technological innovation of the year
Bulgarian-American Credit Bank won the prize for technological innovation of the year at the b2b Media Annual Awards 2019. This year's ceremony was held at Institut Français on the 10th of July.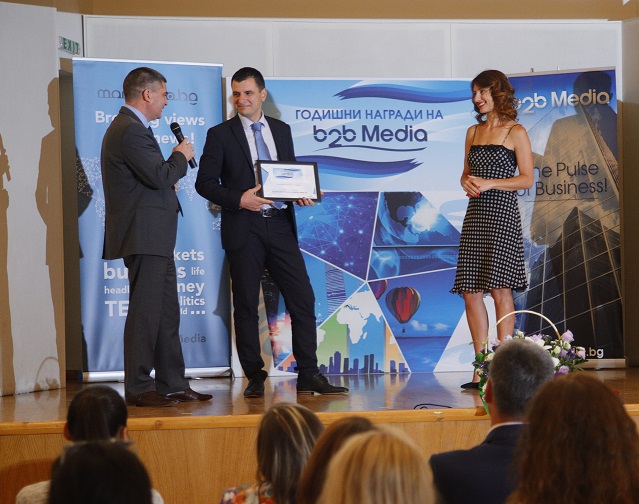 The fifth edition of the competition honored the best producers, most innovative companies, creative spaces, and socially responsible campaigns that use an innovative thinking approach to achieve meaningful results. The jury takes into account the evaluation on criteria such as sustainable and innovative presentation, originality of ideas, efficiency of realization, innovation in both products and services, as well as innovation in the way they are communicated.
BACB took first place in the category "Technological Innovation of the Year" for developing a new green non-paper credit. With the bank's new product, tons of paper will remain in the past, customers will have an experience of a new dimension, and the bank will improve the quality of customer service and save thousands of trees annually.
BACB's mission is to provide innovative financial solutions based on three connected priorities - green banking, social banking, and sustainable banking. "As the greenest bank of Bulgaria for the second year in a row, we strive to create synergy between technology and the environment" commented Ivan Ivanov, Director of Retail Banking.
"Every endeavor needs support. As the manager of this project, this award is very special to me. In addition to the organizers of the event and the jury, I would also like to express my gratitude to the management of the bank, which, through the course of our mission in building and developing as the Green Bank of Bulgaria, encouraged the realization of this idea. Last but not least, BACB's IT team and its Head of the department Dimitar Kehayov were a very important factor in the technological development, design and implementation of the new product ", said Dimitar Kassapov, Head of Consumer Financing.