Contactless international debit card MasterCard Gold
BACB International MasterCard Gold debit card offers the full functionality of a credit card. It provides a number of benefits and discounts, including:
You can make contactless payments;
BACB International MasterCard Gold is the first gold debit card in Bulgaria providing all the operations of credit cards - hotel reservations, car rentals, airline tickets, etc .;
You get automatically a secure payment password for payments on the Internet;
With MasterCard Goldyou do not pay issuance and maintenance fee, also there isno fee for payment for goods and services in Bulgaria and abroad;
You can order online your contactless MasterCard Standard debit card, by completing a Request for issuance in the Virtual Bank BACB Plus or by visiting any of the BACB offices;
On your wish you can get free card delivery to an address specified by you or to the bank offices by a courier company;
You can get a secure payment PIN and password via SMS to your mobile phone which ensures even higher security;
Possibility for SMS notifications with each authorization;
With MasterCard Standard of the Bank, you can take the advantage Priceless Cities - the global platform for MasterCard, which offers unique experiences, privileged access to special events and attractive offers shopping in more than 40 cities , including Rome , New York, Paris , London, Munich and Dubai. Information valid for Bulgaria is available here , and more about the program itself can be found in the section FAQ
Privileged access to VIP lounges at Sofia Airport and Vienna, valid for Mastercard Premium cards. Information is available here;
Special offers for BACB' MasterCard GOLD cardholders.
What do you get?
A combination of convenience, speed, security and prestige; Free membership in Hertz #1 Club Gold, giving you guaranteed discounts and a higher class car in the international Hertz Car Hire in 147 countries and more than 8500 locations (register for free).
Advantages
No issuance fee;
No reissuance fee when the card expires;
No annual service fee for the first year;
No fees for payment of goods and services in Bulgaria and abroad;
No fees for online payments.
Who should use it?
The MasterCard Gold PayPass card is suitable for people, who prefer to use their own funds and benefit from all of credit card advantages. At the same time the card offers another convenience – contactless payments. Furthermore, MasterCard Gold is a symbol of prestige and gives the clients a sense of class and comfort.
Currencies
BGN, EUR, USD
Validity
3 years
Documents required:
Application for issuance of a debit card to individuals;
Personal ID card of the card holder (to apply at a branch of the bank)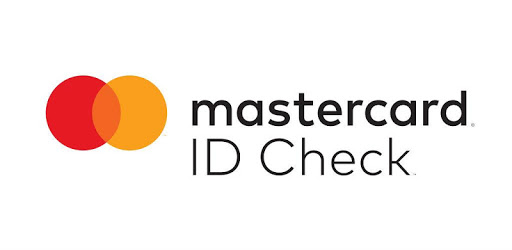 More secure online card payments withMasterCard ID Check
BACB provides service to all MasterCard cardholders for secure online card payments with two factor authentication. It represents a combination of dynamic and static passwords, which the cardholder inputs for confirmation of card operations online. The dynamic password is one-time unique 6-digits code, generated by BORICA AD and sent by free of charge SMS delivered to a registered mobile phone. The static password is created by the cardholder on a special web page, provided by BORICA and is used together with the dynamic password for confirmation of online card transactions to internet merchants participating in MasterCard ID Check programs. For static password change, please, follow the link.
Useful information
If your card is lost or stolen, please call+359 2 9702600 ; +359 2 8705149 to immediately block the card. The service is accessible 24 hours a day. BORICA helpline of our Customer Service Department is available all year round 24 hours a day!
Documents