Contactless international debit card Visa Classic
International Visa Classic debit card is a universal means of payment having the following benefits:
You can make contactless payments;
BACB Visa Classic Debit is a card providing all the operations of credit cards - hotel reservations, car rentals, airline tickets, etc .;
You get automatically a secure payment password for payments on the Internet;
With Visa Classic Debit You do not pay issuance and maintenance fee, also there is no fee for payment for goods and services in Bulgaria and abroad as well as no charges for cash withdrawals at BACB' ATMs;
You can order online your contactless Visa Classic debit card, by completing a Request for issuance in the Virtual Bank BACB Plus or by visiting any of the BACB offices;
On your wish you can get free card delivery to an address specified by you or to the bank offices by a courier company;
You can get a secure payment PIN and password via SMS to your mobile phone which ensures even higher security.
Possibility for SMS notifications with each authorization.
BACB international debit cards support the contactless payment function. PayWave gives cardholders the opportunity to buy goods and services for small amounts less than 100 BGN without the necessity of introducing a PIN or putting their signature on a POS terminal receipt. Cards are accepted in 210 countries and in more than 25 million retail outlets, as well as at more than 1 million ATM's. You have access to your money 24/7 and apart from contactless payments, you can use all other standard procedures of debit cards– cash withdrawalsat ATM's, paying at POS terminals and online payments. Online paymentsecurity is increased since our cards automatically receive a password for secure payments.
What do you get?
A combination of convenience, speed and security.
Advantages
No issuance fee;
No charges for cash withdrawal at BACB' ATMs;
No reissuance fee when the card expires;
No annual service fee for the first year;
No fees for paymentsfor goods and services in Bulgaria and abroad;
No fees for online payments;
Who should use it?
Visa Classic debit card is suitable for people who prefer to use quick payment methods saving them valuable time. Those who would benefit from the advantages of credit cards, but instead of credit would like to use their own funds, can also benefit from this card.
Currencies
BGN, EUR, USD
Validity
3 years
Necessary documents
Request for debit card issuance for individuals;
ID card (for applying at a BACB branch);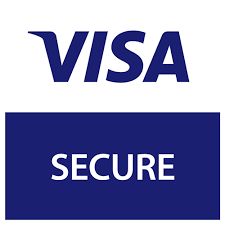 More secure online card payments with Visa Secure
BACB provides service to all VISA cardholders for secure online card payments with two factor authentication. It represents a combination of dynamic and static passwords, which the cardholder inputs for confirmation of card operations online. The dynamic password is one-time unique 6-digits code, generated by BORICA AD and sent by free of charge SMS delivered to a registered mobile phone. The static password is created by the cardholder on a special web page, provided by BORICA and is used together with the dynamic password for confirmation of online card transactions to internet merchants participating in Visa Secure programs. For static password change, please, follow the link.
Useful information
If your card is lost or stolen, please call+359 2 9702600 ; +359 2 8705149 to immediately block the card. The service is accessible 24 hours a day. BORICA helpline of our Customer Service Department is available all year round 24 hours a day!